Return to School Updates as of August 6, 2021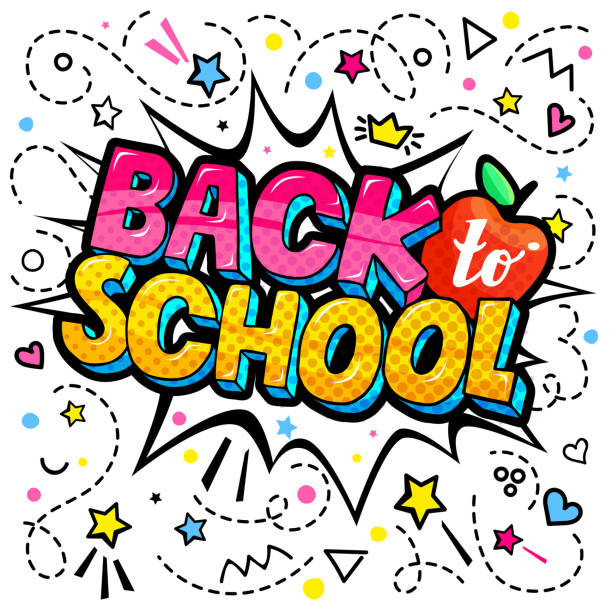 ---
As usual, the summer has flown by. Even though students don't officially return until August 30, there is a lot going on.
First, our seven week summer learning camp just concluded. Our focus through the endeavor was to help students preview the learning they'll be experiencing this upcoming year. More than 20% of our students participated in this opportunity, which featured social-emotional learning as well as academic.
Next week, teachers will be back on campus reviewing the extensive learning they've done around literacy over the last four years. The following week, we will launch our world class math initiative grades kindergarten through 12. All elementary teachers and secondary math teachers will engage in three days of connecting with our revised vision of math learning and new sets of aligned resources. This is an excellent next step towards high levels of learning as outlined in our district performance plan.
On August 23 and 24, staff will participate in districtwide learning with well respected brain researcher Eric Jensen and public school advocate John Draper. Community members are invited to attend these events which begin on both days at 8 at White Pine High School.
The districtwide student support team is also working to secure the next phase of our World Class Relationships framework, ensuring our campuses are vibrant with kindness, respect, civility, and inclusivity. More information will be coming out on this in upcoming weeks as the team works to secure a guest speaker for to discuss with and encourage students in making their schools the types of places where everybody feels welcome.
Our internal discussions over the last four months have centered around how we strike the right balance between recognizing the tough times we're still in and the need to really push forward with our aggressive improvement plan. We will continue to strive to find this sweet spot.
You're all probably aware that there have been numerous and lengthy discussions between districts and the governor's health staff. I've participated in all of these over the course of the last few weeks. As I indicated at Tuesday's board meeting, because of heavy involvement of Nevada's 15 rural superintendents, the health office revised some of its expectations for districts whose populations are under 100,000.
As has been the case since day one of the pandemic, our local plan has mirrored the expectations at the state and federal level. It continues to do so. Because of these recent changes, I can share some information with regard to covid protocols as students begin returning to campus.
First, the entire plan is linked here. There are a few constants in the plan from way back to last year. One: the plan is adaptable, which means it's constantly being revised as the guidelines change. Two: the plan calls for empathy. No parent, student, school board member, teacher, principal, or superintendent caused the pandemic. And we all want it to be over. So let's try to continue to be kind, compassionate, and caring towards each other as we work through it together.
Next, many of the protocols we are all very familiar with remain in place. Distancing, personal hygiene, self screening, staying home when ill, getting tested when symptoms occur, sanitization of facilities--these are all still in effect and are part of the "layered" mitigation strategies that help keep the spread under control.
Our staff vaccination rate is right around 60%. This helps. Our community vaccination rate is around 39%. Vaccines are available for students age 12 and older. I am not here to discuss politics, ethics and morals of vaccines, or anything except how to keep students on campus and our schools open. From that practical perspective, I encourage all staff members and eligible students who are yet unvaccinated to reconsider.
There are two fairly significant changes that came through Directive 048, published on August 4. Again, thank you to the governor's health staff in hearing the concerns of the rural superintendents. Directive 048 strongly encourages students to wear masks indoors whereas Directive 047 required it. Adults, including staff, coaches, volunteers, and visitors, are still required to wear masks indoors.
The second change is with respect to athletics and cocurricular activities. All unvaccinated students and staff participating in activities where there will be travel outside of county lines are required to submit to a covid test preceding that travel. Last spring, only participants in football were required to test. This year, football, soccer, volleyball, girls golf, and any cocurricular activity (robotics, band, choir, student council, etc.) must covid test prior to crossing county lines for a school trip. And Directive 048 currently requires masks on all buses, including activity buses.
Here is the trade off. As students elect to not wear masks, it is likely there will be some type of spread on our campuses. When positive cases occur, the district will be required to implement full masking for the entire school until the local health official determines the spread is contained. And obviously if there are outbreaks, schools will be required to close and go to distance learning for a period of time.
I want to share this with everybody now so that you know what to expect. I have said from the beginning of the pandemic that we are all entitled to our opinions. But in my role as superintendent, my responsibility is a practical one--KEEP OUR SCHOOLS OPEN!!! So, I do encourage families and students to understand the trade off I have described above.
I remain optimistic that at some soon future point, we as schools will be able to return our focus more to teaching and learning as opposed to covid monitoring. I hope you as community members and parents recognize the immense work your talented and dedicated educators and support staff have done and will continue to do. Please take a moment to thank them--they need it. And thank you for your support.
As always, please contact me at any time to meet or discuss.